Hicks realizza sculture di creature ibride, che creano un'idea di "non finito", rispecchiando i suoi disegni.
L'artista, nata a Londra nel 1960, ha studiato alla Chelsea School of Art e successivamente al Royal College of Art a Londra. Molti dei suoi disegni e sculture, sono stati accolti in un gran numero di mostre, nelle maggiori gallerie e musei della Gran Bretagna, riscuotendo un gran successo.
"holding on to a piece of clay made me want to become a sculptor… the feeling is delicious"- Nicola Hicks
Attraverso queste sculture, la cui ispirazione venne dai viaggi in Australia e India, ci parla di uomini, animali e creature mitiche, costruite in paglia, gesso e spesso in bronzo, offrendoci una visione di decadenza. I suoi disegni, su fogli molto grandi, di carta marrone, costituiscono la parte fondamentale del suo lavoro. Realizzate in carboncino, le figure sono dinamiche, ed è attraverso di queste che le creazioni tridimensionali prendono vita. Le caratteristiche ruvide, non definite, delle sue sculture, riflettono appieno il gusto dei suoi lavori su carta.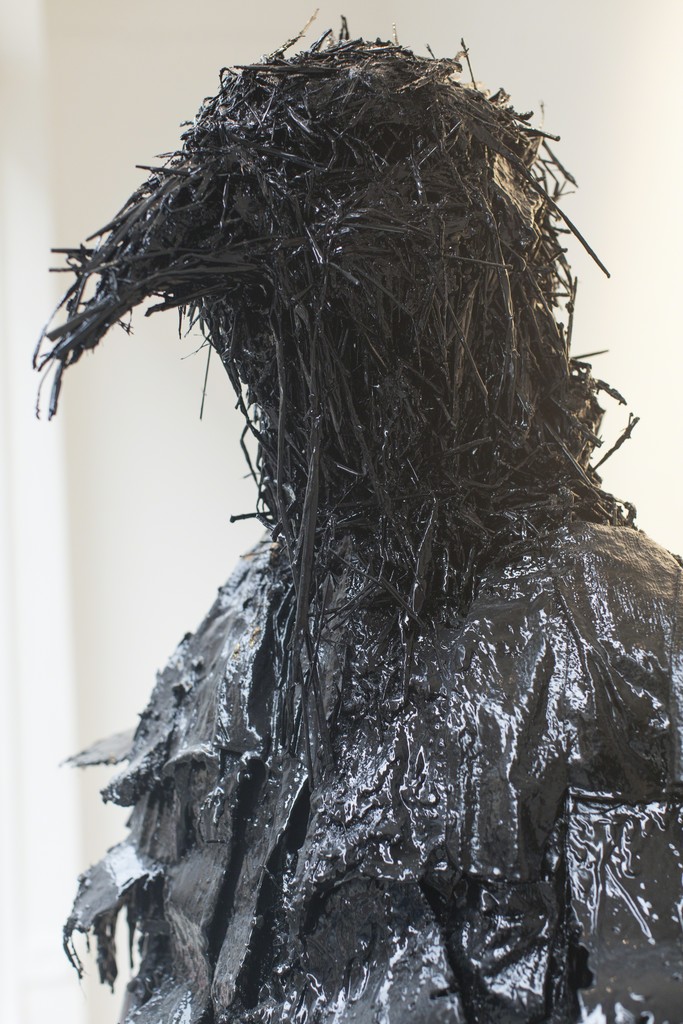 Le sue creature si alternano tra una dimensione reale e fantastica. L'artista è in grado di catturare la forza fisica e psicologica di questi esseri viventi. Il suo lavoro appare tattile e spontaneo riuscendo a mantenere un'idea di "non finito", come nei suoi disegni.
"Sometimes I'm a tree, sometimes I'm a cat, sometimes I'm a Minotaur, sometimes I'm a broken sculpture"- Hicks
"I travel alone… India especially makes you face yourself, everybody finds different things there but it forces you to re-examine yourself…The best artists are aliens, you have to be a bit of an alien to be a really good observer."- Hicks
Sito ufficiale: http://nicolahicks.com/
Fonti: https://www.flowersgallery.com/artists/view/nicola-hicks, http://britishart.yale.edu/exhibitions/sculpture-nicola-hicks, http://ruthborchard.org.uk/collection/nicola-hicks/
Fonti immagini: https://www.artsy.net/artist/nicola-hicks?medium=sculpture